Professional Arboricultural Consultancy providing fast, friendly & reliable services across the UK
I am a Registered, Chartered Arboriculturist and have worked within the Arboricultural Industry since 1995.
My consultancy practices are based in north-west London and southern Hampshire, with scope to provide nationwide tree surveys and tree reports.
The main services I provide are:
If you would like to discuss your requirements in more detail, please don't hesitate to call or e-mail me.
Telephone
07957 763 533
Email
This email address is being protected from spambots. You need JavaScript enabled to view it.

Or fill out the form below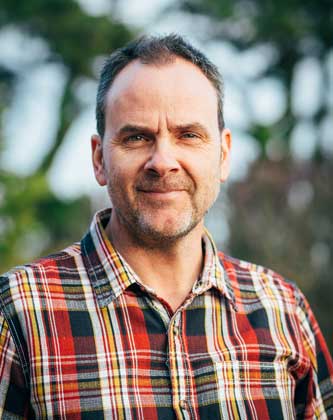 Why Choose Us?
Over 20 years' experience in the industry
Competitive pricing
Quick turnaround times
Outstanding customer satisfaction
Testimonials
I pride myself on providing an excellent service, but don't take my word for it. Here's what some of my customers have to say:
pause skip_previous skip_next
Trevor provided an excellent service. He was very efficient & helpful.
Trevor did a fantastic job! Prompt and polite response, arranged to go round very quickly and issued his informative report straight away. Would advise anyone to use Trevor!
I had contacted Trevor Heaps, (Trevor Heaps Arboricultural Consultancy Ltd) through the Local Surveyors Direct website for a Tree Survey for the extension of our house. Trevor responded quickly and gave a very reasonable quote for the Tree survey. He came for the Tree survey within two days and gave the report within the next two days. Very friendly and efficient service. I would like to give a 5 Star rating for his prompt service and would recommend him to any who need a Tree survey.
Very accommodating; understood the pressure of time that we were operating under and worked with us to meet deadlines; all done in a very professional and personable manner. Costs were very reasonable, passing on savings directly to customer where his overheads were reduced. The report was very professionally produced, with a thoroughness and attention to detail that will no doubt help our application.
I cannot speak highly enough of the service Trevor provided for us. From responding almost immediately to my initial enquiry which was quite late in the evening, to arranging a visit to our property and providing written feedback, Trevor has provided a quick and efficient service. During our correspondence, he responded promptly to all my emails and arrived on site on time on the day of our meeting. Trevor provided an excellent service, with the invoice reflecting only the true cost of the work carried out. I would highly recommend Trevor to anyone looking for an arboricultural specialist and I will definitely use him again in the future.